15/07/2021
Having fun is a serious matter: Waterparks keep on investing in order to battle Covid-19
Summer 2021: the sun shines high in the sky and becomes the star attraction of our days.
Temperatures rise and mark the beginning of holidays. For students of each level, for families, for smart working workers and for those who have returned to office in the last months. 
Anyone considers summer as the best time to visit waterparks which have finally reopened their gates. Gradually, respecting all the regulations provided for by the Covid-19 emergency.
In fact, the accommodation facilities have invested heavily in the last months in order to welcome visitors again, focusing on their new needs, which have deeply changed due to the pandemic.
The water parks in Italy and Europe are reopening: our projects
Thus, a few weeks ago, we started to see the reopening of waterparks in Italy, but also in Croatia, France, Spain, Slovenia, Portugal. Many companies have decided to battle Covid-19 with courage, enthusiasm, new projects and new investments for this summer 2021. Our company New Dieresin Contract has been an active part of it, as proved by the activities in which we took part, in Italy and in Europe.
We worked a lot, for example, in via Fogazzaro, in Trento, for the new attractions of Lido di Manazzon: a wave pool, three waterslides and a spray park area are the new beating heart of the location now known as "Lido di Trento". With the new attractions, Lido Manazzon offers different opportunities for sport, leisure and entertainment for all ages.
On the other hand, fun is already in action at "Le Vele" Waterpark, in San Gervasio Bresciano. The new group of waterslides that we have realized is one of the most important and impressive works inaugurated in this season. Among hydrotubes, toboggans, special effects and new rivers to be used with tubes, "Le Vele" gives visitors thrilling emotions and fun for everyone.

Furthermore, broadening our view in Europe, we worked with enthusiasm in Croatia, both in the renowned Istrian and Dalmatian locations, chosen by tourists from all over Europe and within the country. An example can be Camping Park Umag in Plava Laguna (hereunder the video), the ideal location to enjoy sun, a barbecue by the sea and walks in a park surrounded by greenery: a real paradise for pool lovers distinguished by our unmissable Aquaplayground and Crab Slide, two attractions designed for the fun of children in complete safety. 
Furthermore we've carried out new realizations also in Beli Manastir, Velika and Ivanic Grad, near Zagreb, where the Croatian public is constantly looking for opportunities and locations suitable for relaxation and fun.
We've also created new and special attractions in the world of hotels and camping, especially in France and Spain: here, for example, we remind the opening of the new Aquaplayground at H10 Costa Adeje, the hotel in Tenerife known for its spectacular swimming pool. For this Spanish structure we've created a totally personalized themed castle: the structure, in fact, is lighten up by the presence of all the jungle characters loved by children. There are also special effects and watergames of all kinds.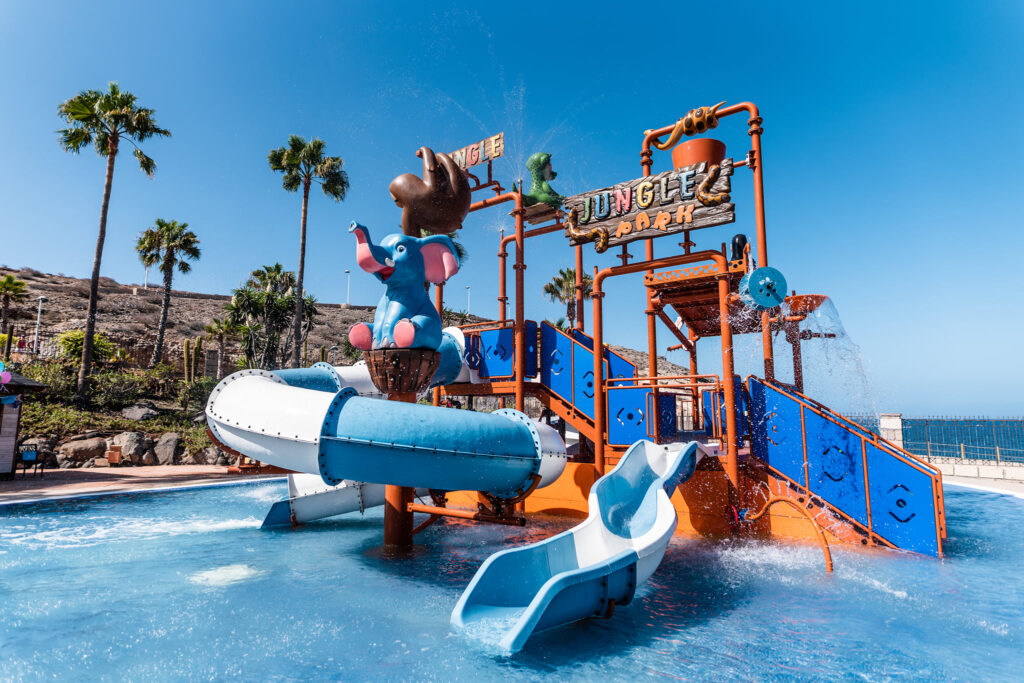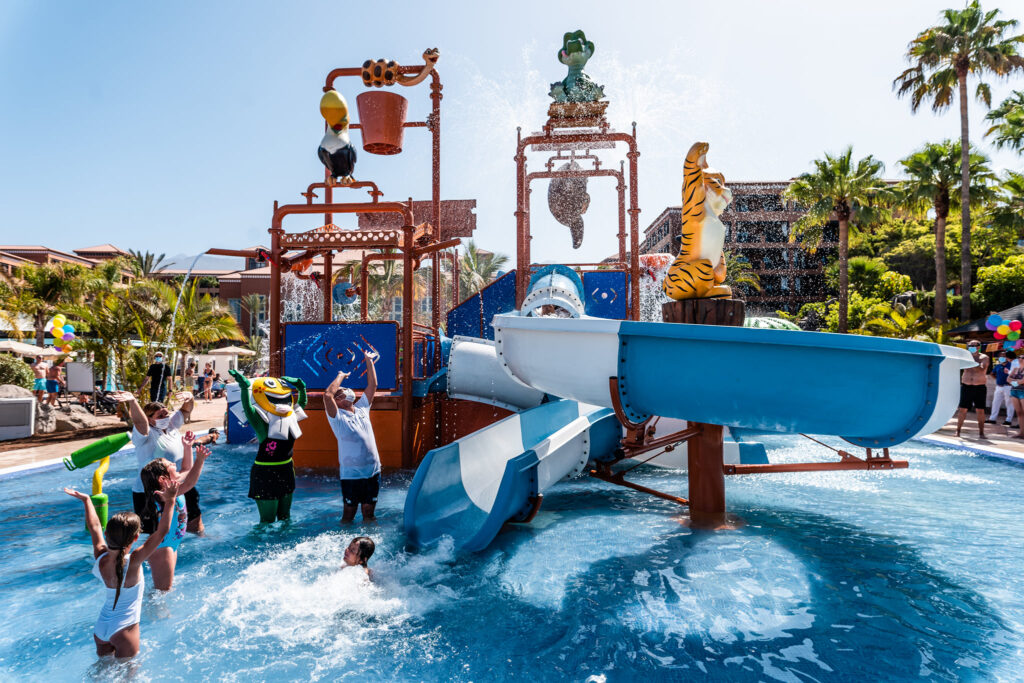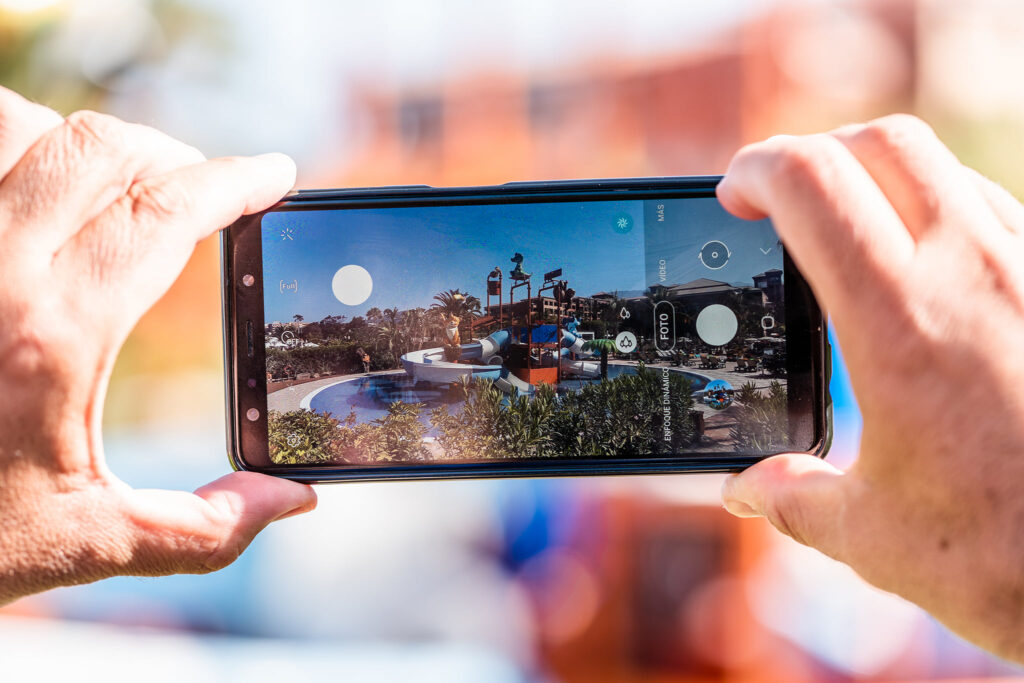 The beneficial effect of positive energies in everyday life
In recent months, our team has shared with the accommodations the journey towards reopening. After the lockdown periods due to the health emergency, in fact, the search for a renewed sense of peace and fulfillment has assumed ever greater importance. A return to the little things that have always been part of our habits and of which, at a certain point, we deprived ourselves due to an event that caught us unprepared.
At first, fun seemed to be of little importance. With the passing of the weeks, and then the months, the playful spaces in which to be able to release tensions have been lacking for everyone.
Recent sociological researches have shown that imagination and fun are closely linked to psychophysical well-being. They lead to an increase in serotonin levels in the body, which in turn leads to an improvement in mood and a reduction in stress levels.
Positive energies therefore help reduce anxiety levels and give a general feeling of harmony and peace. The moments of joy, spent with friends and family, are the means to lighten the weight of the sudden change of everyday life.
In this case, waterparks have an additional value: water. It is one of the most effective natural therapies, closely linked to the philosophy of seeking your own personal corner of well-being ("cocooning"). Water can heal, rejuvenate and restore the balance of minds and bodies with its beneficial power that envelops and regenerates you. During a ride on our waterslides, then, all the senses are reactivated through emotions and adrenaline sensations.
"Simply, have fun!" is our company's slogan.
Because our team is convinced that there are so many reasons why it is important to have fun. So, see you on our waterslides: have a good summer!